So my Youtube studio was pretty bare bones. I had a few pictures and paper posters hanging, but honestly, it was not looking super good.
Luckily, Displate reached out to me and wanted to send me some review copies of their metal posters. I naturally obliged, since I thought they would fit perfectly spruce up my studio!
This is my brutally honest Displate review.
What are Displate Metal Posters?
Displate makes metal posters, with the gimmick that you hang them via a strong magnet mounted on the wall. The trick here is that once you tire of one of the metal posters you have hanging, you can easily swap it out with another one. Displate sorta wants to sell these as collector's items with releases of very limited edition posters, which I find slightly strange (but who am I to judge with my miniature collection).
For basic wall art, the posters are good looking. The art is printed on the metal posters and you got a huge range of motives to pick from.
Me being me, I did not particularly like all of the random artwork, the inspirational quotes or the cheesy Mancave categories. I went straight for the section with partnered / licenses branded posters. There are a lot of video game worlds, but surprisingly nothing with Warhammer (which would really be perfect for this kind of thing).
I went for some Dungeons and Dragon as well as Star Wars for my two posters.
My experience with Displate metal posters
So the two posters arrived without any delays (live in Europe so shipping time was a few days). Out of the box they looked cool. The print had come on nicely and definitely the quality I had expected. My partner was less impressed, but also did not involve my partner in which one I picked (read: classic mistake!). I could hear that these were not going to hang in the living room, but the intention was to have them hanging in the Tube Studio all along so okay.
At first, I had found the magnet thing to be more a gimmick than a feature. I am used to using a few power tools, so hanging up a few pictures is no big deal. I was surprised to find that I really like the magnet-mounted method. The Displate hanging system went on super fast, and it was no problem to hang it on my weird vertically aligned wood wall. But the best part was that I could just eyeball everything, as you can adjust how the Displate posters.
After hanging up one poster I decided I liked them so much that I would just hang both Displate metal posters up right away.
I can definitely see myself buying more metal prints because it means I can quickly swap them in and out the wall for the next video (changing wall art or other background stuff is a trick to shoot a lot of videos in a batch, but make them look a bit different from each).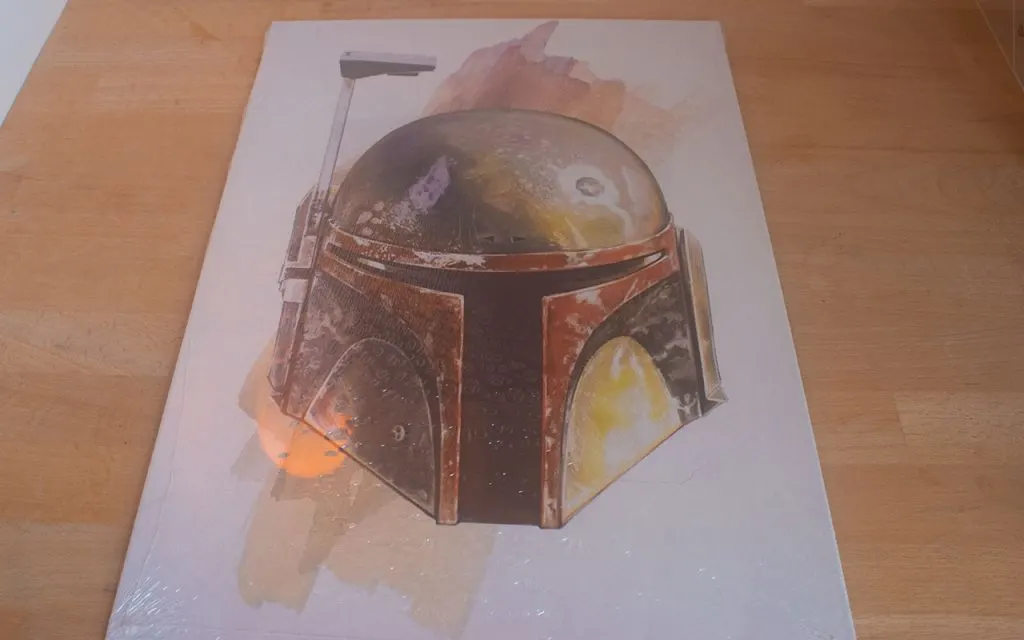 Is a metal art print from Displate worth it?
If you like posters a lot, I definitely think the metal poster system from Displate is worth it.
The features I really like with a Displate metal poster:
Easy to mount
Can adjust how the hanging (so no issue with measuring too much)
Can change out posters depending on the mood
Super light and easy to store away (a metal poster will not get water damage like a regular poster).
100 day return policy with a full refund (but you offcourse have to pay return shipping)
They plant some trees with each bought poster
Looks good without a frame
Some of the things I am less keen on with the a Displate metal poster:
Sorta expensive (but depends on your perspective)
Once you have mounted the magnet, you either need to find some way of moving it or buying more magnets for mounting
I have seen some prints (online) that came out less than stellar
Price point of Displate wall art: are metal posters worth it?
The price point of the Displate posters might be a bit of an issue here. I think the standard price might be a biiiit on the high side, especially if you put on some frames (seriously, I doubt you should do that). Right now they start at about €39, but go all the way up to €133. Depending on what sort of wall art you normally buy, that may sound super cheap or super expensive. For me, they are a bit pricey, but I guess they will also last me a long time. So overall I think metal post
What I think you should do is wait for some sort of sale or get a discount code, as Displate regularly have big sales. You can easily get 30% or more off if you are a bit savvy with a discount code. With all of the codes it is almost as if they had permanent discounts.
You can also join the club membership and get quite a good deal (but you would need to really love your metal poster and wall art to make it worth it).
How is the Quality of the Metal Printed Image on Displate?
For me, the print on the metal was as good as I would expect. I saw no big difference between what was on the site and what arrived in the mail. But they do look a bit different from a normal poster, as they have more reflection of light int the surface. I like the look and I especially like how it bounces of colored LED light in my studio. The matte finish makes images look clean, allowing excellent contrast of the print.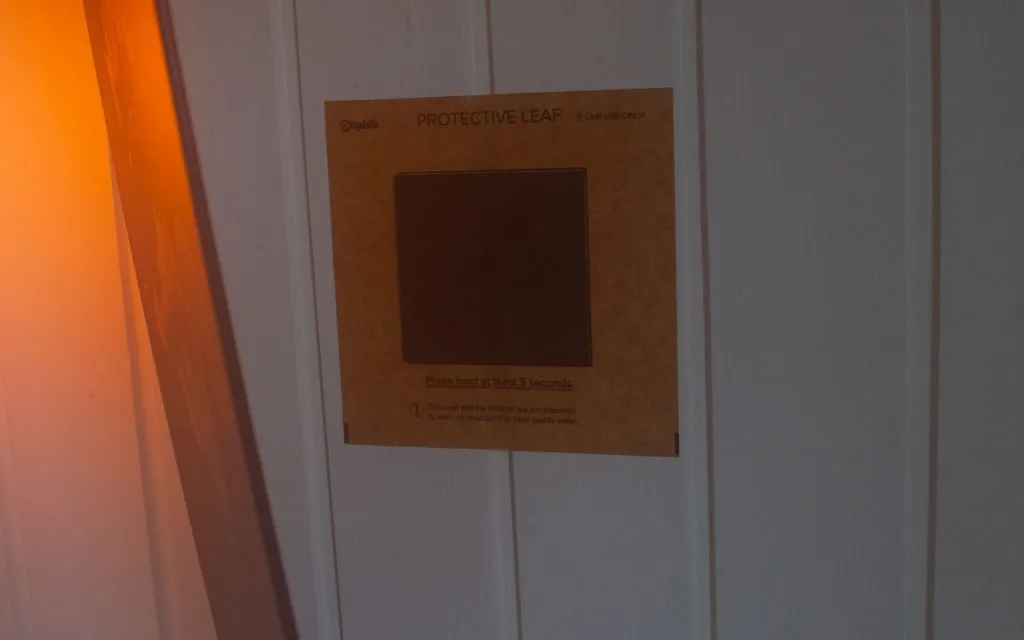 Does the Displate damage the walls?
What you put on the wall is a small sticker, on top you mount the magnet and then you stick the metal poster to the magnet. The sticker does not damage your wall, but it can be a bit of a pain to get off. My guess would be that you hang the magnet someplace else, but you would need a new sticker (or another way of mounting the magnet). I doubt the sticker would damage your wall, unless it is super sensitive wall paper or something.
Final thoughts on this Displate review
So what is my overall verdict in this Displate review? For some this wall art is a good option, for others, it is too expensive and the gimmick is not really for them and then it does not makes sense to buy. If you are like me and need some wall art that can be changed in and out without hassle, I definitely think you should pull the trigger and go for it.