It is hard to keep up with the release schedule for Warhammer: Age of Sigmar.
Consult this page to see lowdown on confirmed Age of Sigmar upcoming releases. We will keep this page up to date so that you can use it as your single point of reference on what yet has to come.
If you are interested to know what Age of Sigmar things has already been released in 2023, you can consult this page. We also do the exact same thing for 40k, so if you are wondering what is going to release for 40k in the future you should check out this page.
We hope you enjoy this list of Age of Sigmar upcoming releases!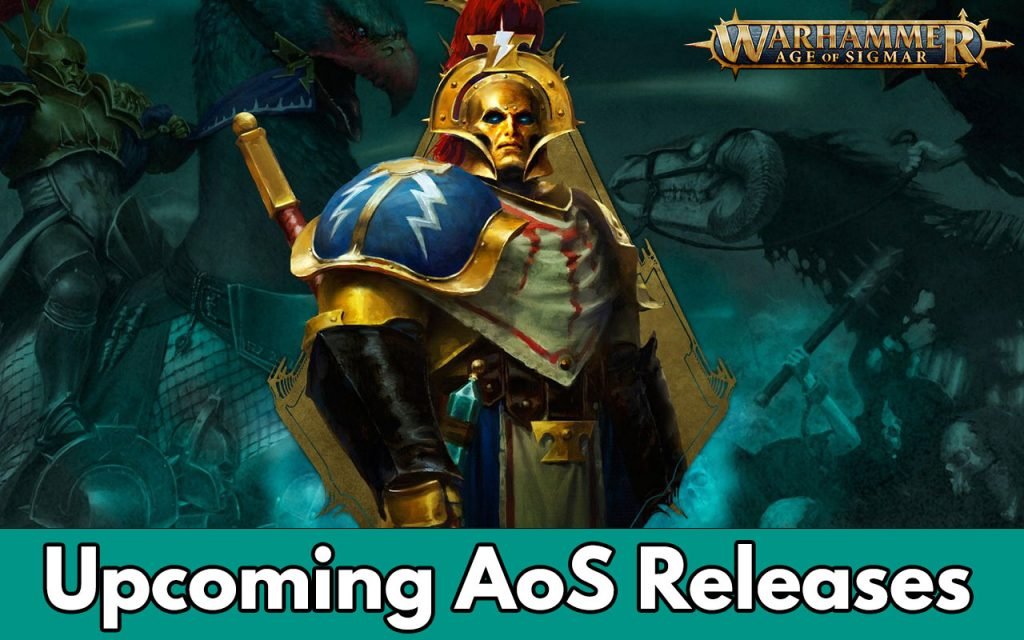 Age of Sigmar Upcoming Releases:
Battletome roadmap 2022 (upcoming updates for Warhammer Age of Sigmar factions)
In time for Christmas, Games Workshop released a new updated roadmap for 2023.
In winter we will have the general release of Slaves to Darkness battletome (the limited edition has already been released). It will follow Beasts of Chaos and Gloomspite Gitz.
In Spring we will have 1 Order battletome, 2 Chaos battletomes and 2 Death battletomes.
It will conclude the first semester another Order battletome.
The factions with no 3rd edition battletomes are: Cities of Sigmar, Kharadron Overlords and Seraphon for Order, Flesh-Eater Courts, Ossiarch Bonereapers and Soulblight Gravelords for Death, Khorne and Slaanesh for Chaos. Soulblight was really close to a third edition book and Cities of Sigmar we know will be eventually replaced with Dawnbringer Crusades.
---
Dawnbringer Crusades
Dawnbringer Crusades are a new exciting project that Games Workshop will present in the coming months on how they will reimagine humans and mortals in general. This new faction will eventually replace Cities of Sigmar.
We were also able to have a first glimpse to the weapons they are going to carry in battle, their armours and the way they approach religion.
---
---
Gloosmpite Gitz release with new Snarlfang Riders
Early next year the Gloosmpite Gitz will join the third edition with a brand new battletome (with the old cover). But that is not all, as the Gitmob will return to the Mortal Realms with a new unit of Snarlfang Riders that we have already seen in the Rippa's Snarlfang Warhammer Underwold Warband.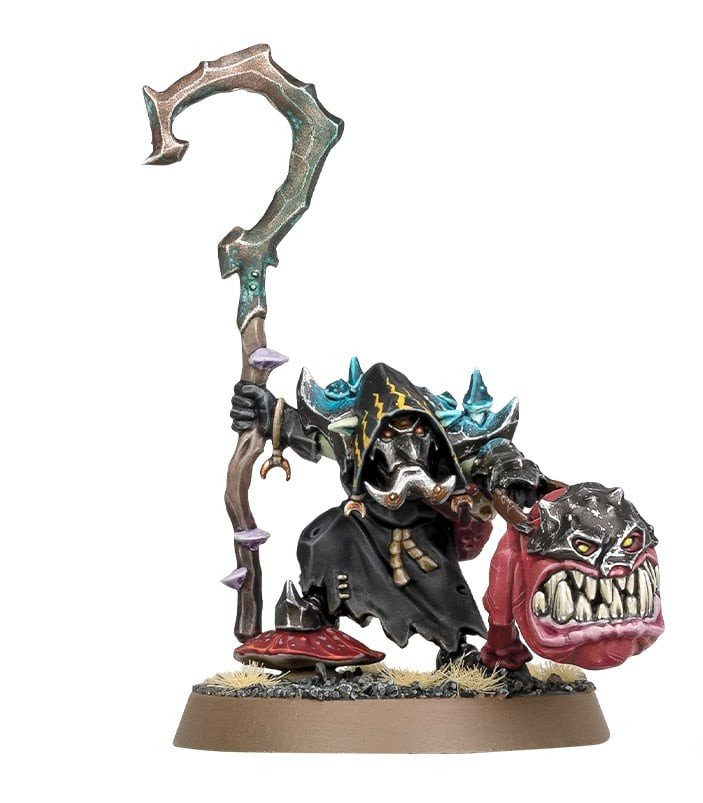 Another addition to the Gloomspite Gitz is the Squigboss with Gnasha-squig that buffs nearby squigs.
---
Beasts of Chaos release with new Beastlord
The Beasts of Chaos will get a new battletome in Winter accompanied by a new Beastlord sculpt, for the first time in plastic, much tougher than before!
---
Warhammer Underworlds Upcoming Releases
Season 6 moves back in Ghur, in particular in the Gnarlwood!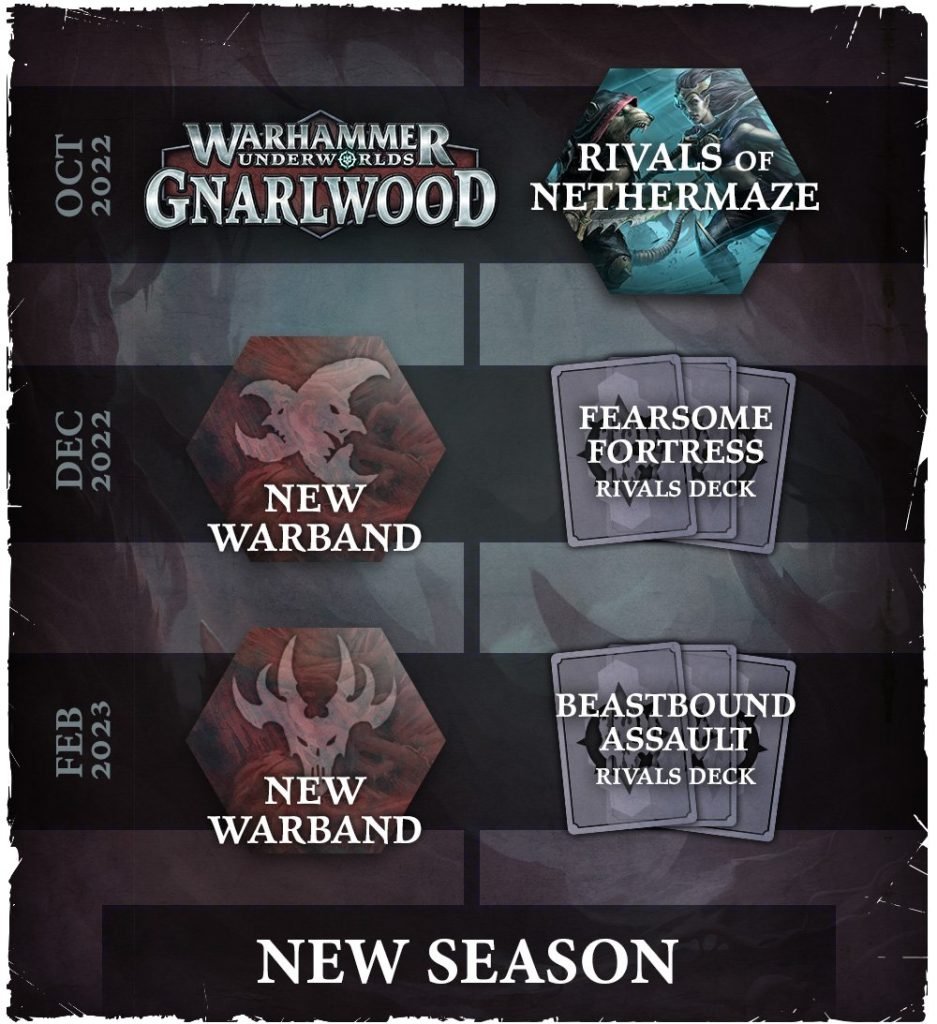 Roadmap season 6
Gnarlwood season will last only 6 months and will contain 2 more warbands and 2 more rival decks, the first being Grinkrak's Looncourt.
---
Warcry Upcoming Releases
New exciting releases are expected now that a new season in Ghur started.
We have the list of the next three quarterly box sets that will contain new terrain and warbands, even those outside Grand Alliance Chaos.
The first one, Sundered Fate, contained Seraphon Skinks against Tzeentch cultists.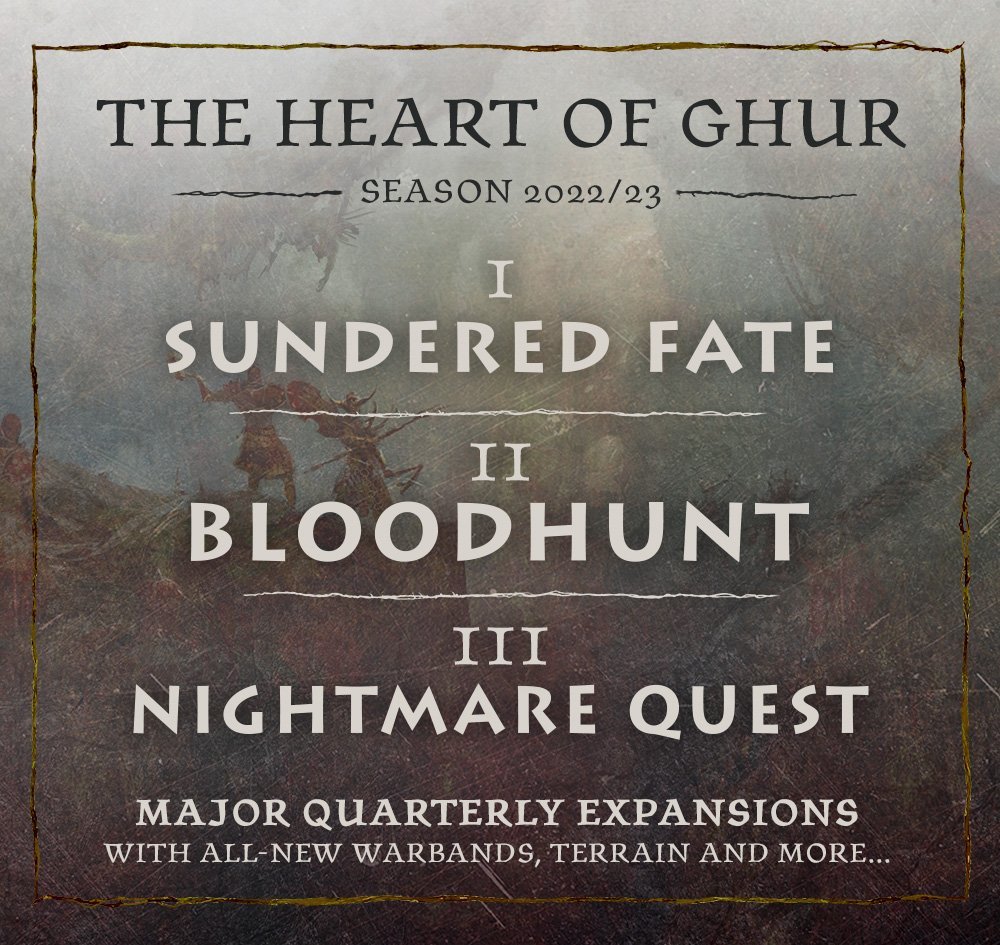 ---
Other GW Board Games Coming up for Release
Looking forward to news of other GW board games soon after the re-release of Cursed City in 2022 and of Munchkin Age of Sigmar (also released few years earlier).
---
Other great resources: