It is hard to keep up with the release schedule for Warhammer: Age of Sigmar.
Consult this page to see lowdown on confirmed Age of Sigmar upcoming releases. We will keep this page up to date so that you can use it as your single point of reference on what yet has to come.
If you are interested to know what Age of Sigmar things has already been released in 2022, you can consult this page. We also do the exact same thing for 40k, so if you are wondering what is going to release for 40k in the future you should check out this page.
We hope you enjoy this list of Age of Sigmar upcoming releases!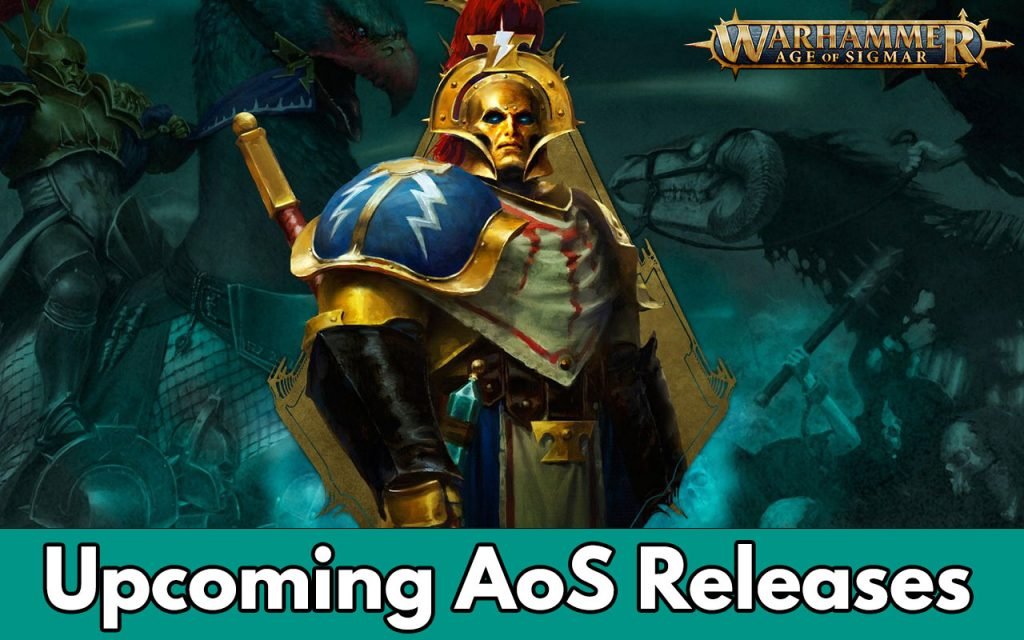 Age of Sigmar Upcoming Releases: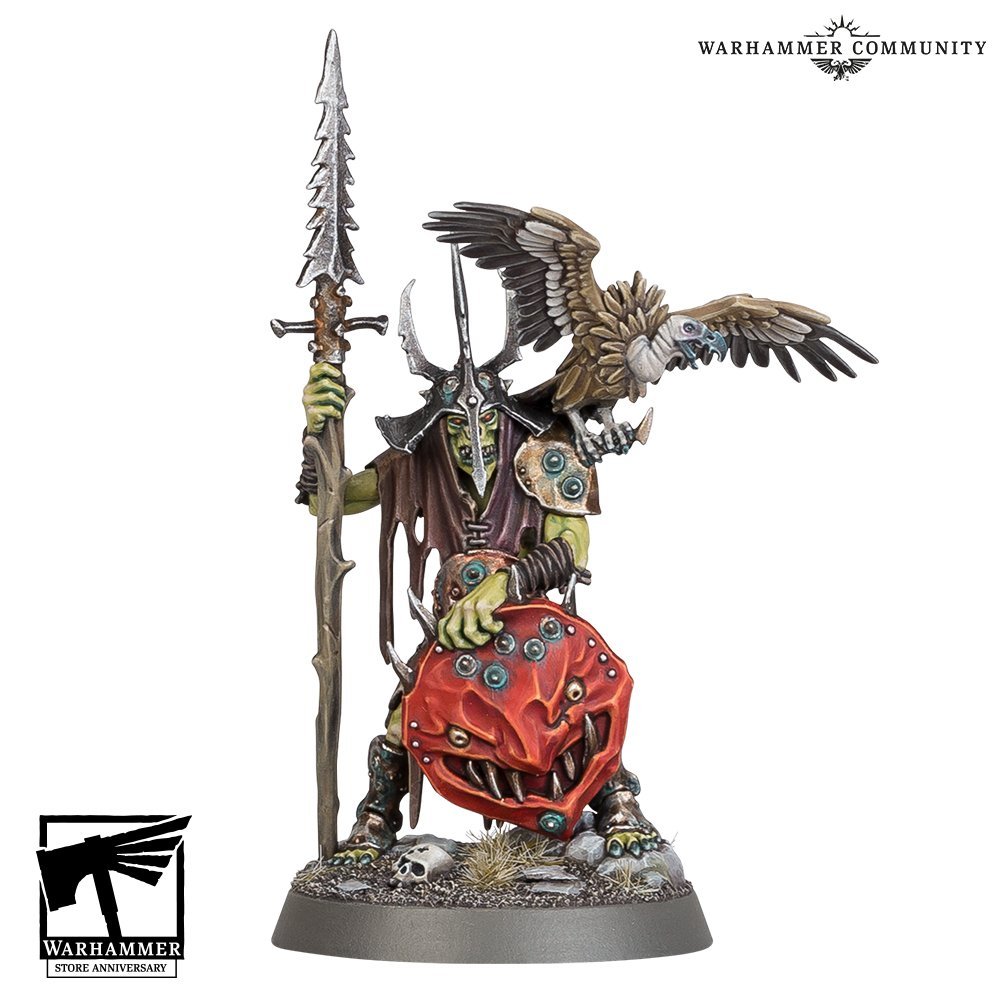 Store Birthday Special Miniature
Haggok the Gutrippa Boss is a special miniature available to purchase at a store anniversary. Games Workshop published a list of all exiting store anniversaries for 2022.
---
Fury of the Deep
2022 starts with a new battlebox facing two unsuspected enemies: Fyreslayers and Idoneth Deepkin. The box will contain two new heroes, one per side. The Idoneth will enlist the new Thrallmaster, 10 Namarti Thralls, 10 Namarti Reavers and 1 Akhelian Allopex.
On the other side, the new Auric Flamekeeper will be accompanied by 10 Auric Hearthguard (can also be assembled as Heathguard Berzerkers) and 10 Vulkite Berzerkers.
---
Warhammer Underworlds Upcoming Releases
Season 5
Season 5 roadmap presents a new warband and a new Rivals deck set in Q1 2022, and a new core set and a new warband in Q2 2022. From Season 5 there will be 2 core sets every season.
Blackpowder's Buccaneers
The first warband of the new season, Harrowdeep, is thematically pirate-y with not only one but well two pets: an aggressive parrot and a knife-armed monkey. All lead by an Ogor armed with a rifle of clear Kharadron Overlords origin. According to the roadmap they are coming next year in Q1.
---
Warcry Upcoming Releases
Red Harvest was the last release for Warcry. We don't know what else will reserve the future.
---
Other GW Board Games Coming up for Release
Cursed City
We know Cursed City will be resurrected in 2022 with some expansions. We can only look forward to it!
---
Other great resources: