If you want to upgrade your miniature painting, the first place I suggest people to start is getting a good or at least LED desk lamp. Improving your light for painting miniatures and decreasing shadows will have a dramatic effect on how well you can paint but also how enjoyable it is to paint miniatures. Just getting a decent desk lamp will really help you out a lot.
In this article, I show you the lamp I use to paint miniatures and why I think it is the best miniature painting lamp there is right now (which is also the reason why the painting pros are using it).
Be warned:
Once you have tried painting miniatures under a good painting lamp, it is doubtful you will ever be able to paint with under poor light again.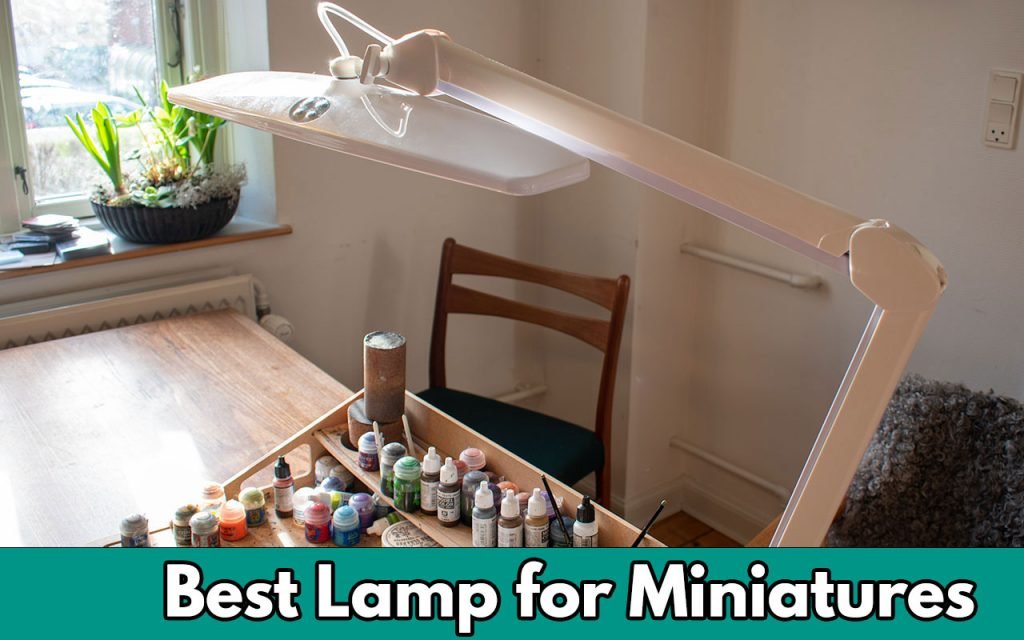 The short version: Neatfi XL 2,200 Lumens LED Desk Lamp (sometimes called the Lightcraft Professional) is an incredible lamp
If you want to cut right to the chase, I think the Neatfi XL 2,200 Lumens LED Desk Lamp is the best lamp you can get right now for miniature painting. A few things make this outstanding:
The coverage of the light is great. I get no shadows on my painting station and it feels like painting miniatures under natural light.
I can position it high above my head and still get great light. This means I do not have to bend my neck and move my head and miniature towards the light, avoiding neck paint from prolonged painting sessions.
The spectrum of the light is the right balance for painting miniatures. The spectrum of the light and how much light it produces can be adjusted (so when painting late at night you are not blinded by it)
The desk lamp is very durable with no cheap electronic parts that can be break (Looking with scorn on the touch on/off and dimmer weirdness on the BenQ WiT e-Reading Lamp)
In short, this is the desk lamp I would recommend once you are serious about painting miniatures. If you are just starting out, you might need to look at a cheaper alternative, as the a good lamp is quite an investment.
Below I go more in-depth on why I think the Neatfi XL 2,200 is the best option right now (and some other alternatives if you value various features higher than I do).
Note: The Neatfi Xl 2,200 Lumens lamp looks very much like a couple of other desk lamps and besides design and branding they are basically the same lamp. The version I have (and use pictures of) is an older model called a Lightcraft Pro, but that one is not produced anymore. I have also seen the lamp as a no brand "Desk Working Lamp".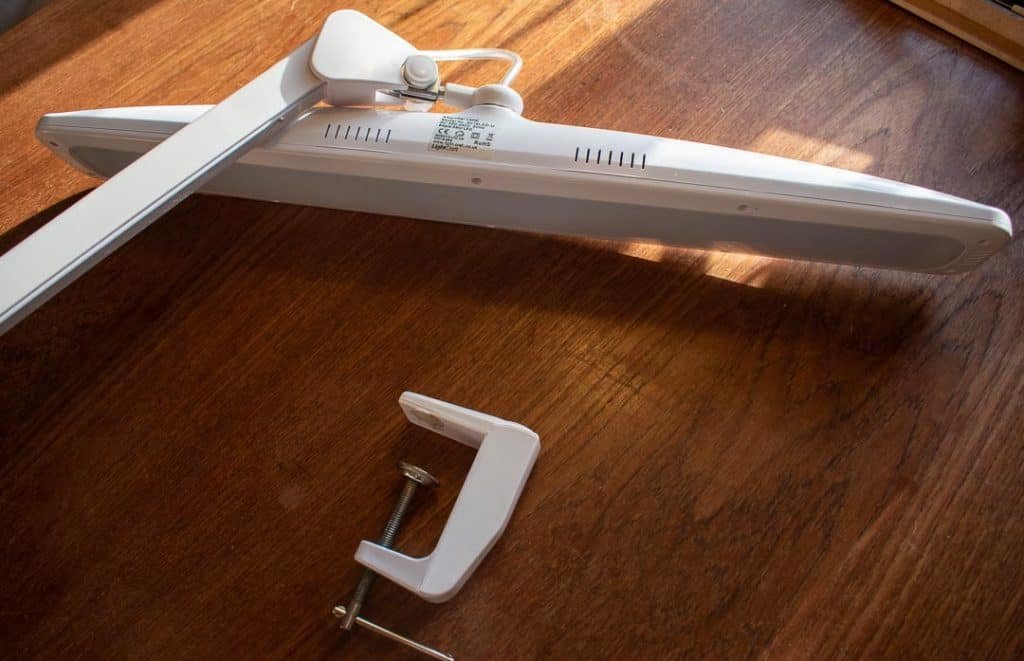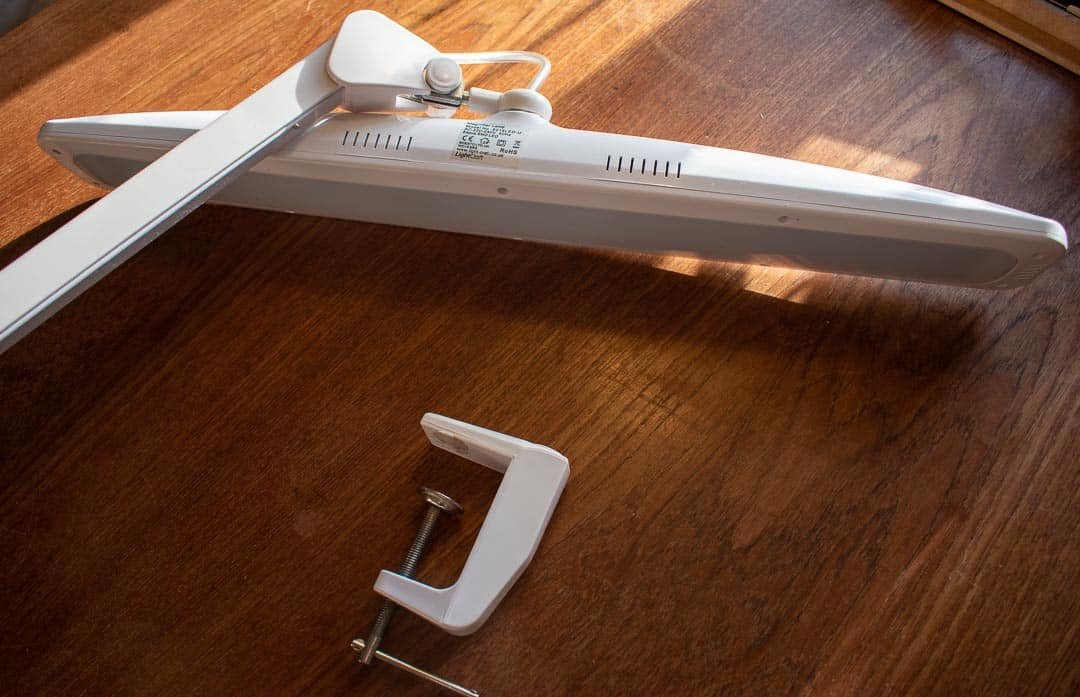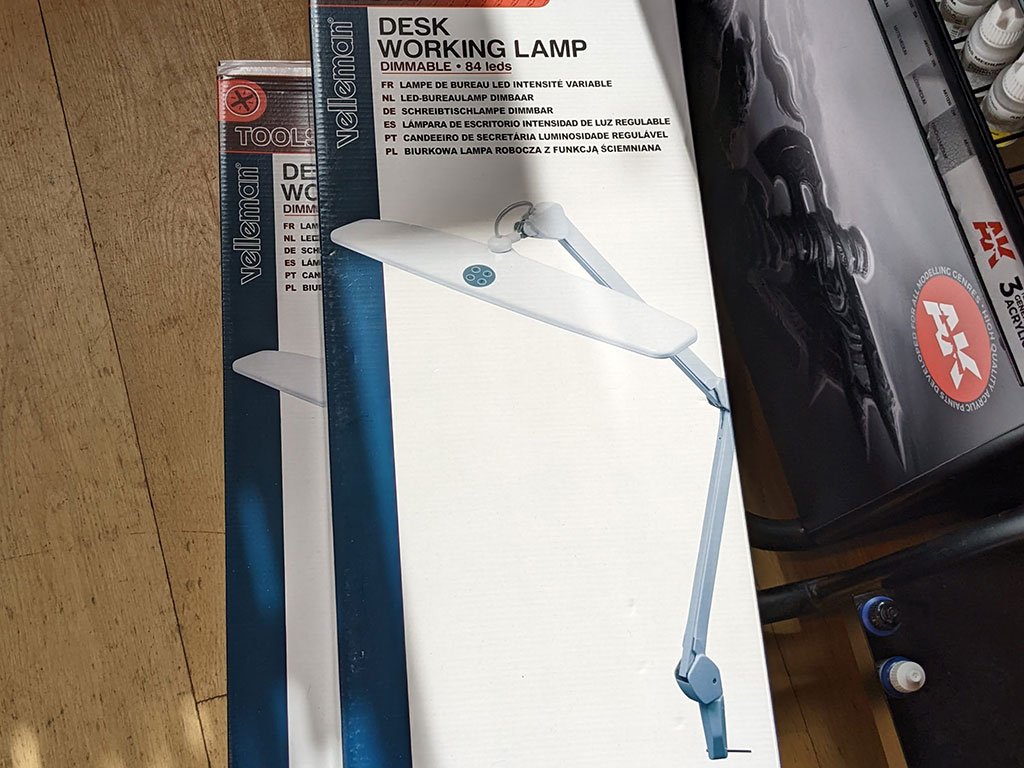 Update: a newer version of the Neatfi lamp is out and is called the Neatfi XL Lumens 2,500. It has very similar specs, with the exception being that it (maybe) looks a bit nicer and it is upgraded from 117 LED bulbs to 162, while being a sligtly smaller lamp at the same time. If you already have the Neatfi 2200 this is no upgrade, but if you are looking to buy a new one this could be worth your while.
---
Before I go into why I think the Lightcraft pro is the best lamp, let us look a bit at what a good lamp for painting minis actually needs to do.
What to look for in a good miniature painting desk lamp?
Colour close to natural sunlight
The light should accurately show the colours of your paint and not distort the colours
The light should be bright and cover the entirety of your painting station
The lamp should be durable LED and last a very long time (with no cheap electric parts)
The lamp should be flexible in positioning and if you paint in different rooms, easy to move about
1. The colour of the light needs to show the actual colours of the model (it should throw a white light)
When painting miniatures with poor light, it will distort the colours on your miniatures. This is because it either casts a too blue light or too yellow tone from the bulb, giving everything a tinge of that colour.
This means that you can spend ages getting the colour just right, but when you look at it in the morning (in sunlight) you will wonder why it now looks different.
The best light for painting miniatures will be light in the color range of between 5000 and 6000 Kelvin. This produces a good natural white light that will reflect how the miniature will look in normal daylight.
2. The light needs to decrease the amount of shadow on your miniature
Ever find yourself fiddling around with the models, trying to get the spot you are painting into the perfect light? This is because the position of your lamp and your hands are causing shadows to fall on your miniature.
Preferably you want no shadows from outside objects on your model while painting. To reduce this you will need big coverage of bright light and getting something that sits above your paint station instead of being on the side of it (so you avoid casting shadows on the mini with your hands, brush and so on). Also, when you cast the light from above you can have a more natural painting position, which will decrease the amount of strain on your neck and back.
In the picture below you can see that the light will come from the right with that particular lamp. You will have to position your hands and miniature very close to the light in order to avoid shadows. Also, you can tell from the image that it does not emit a very natural light, as it is is very yellow/warm tone which is not great for painting miniatures.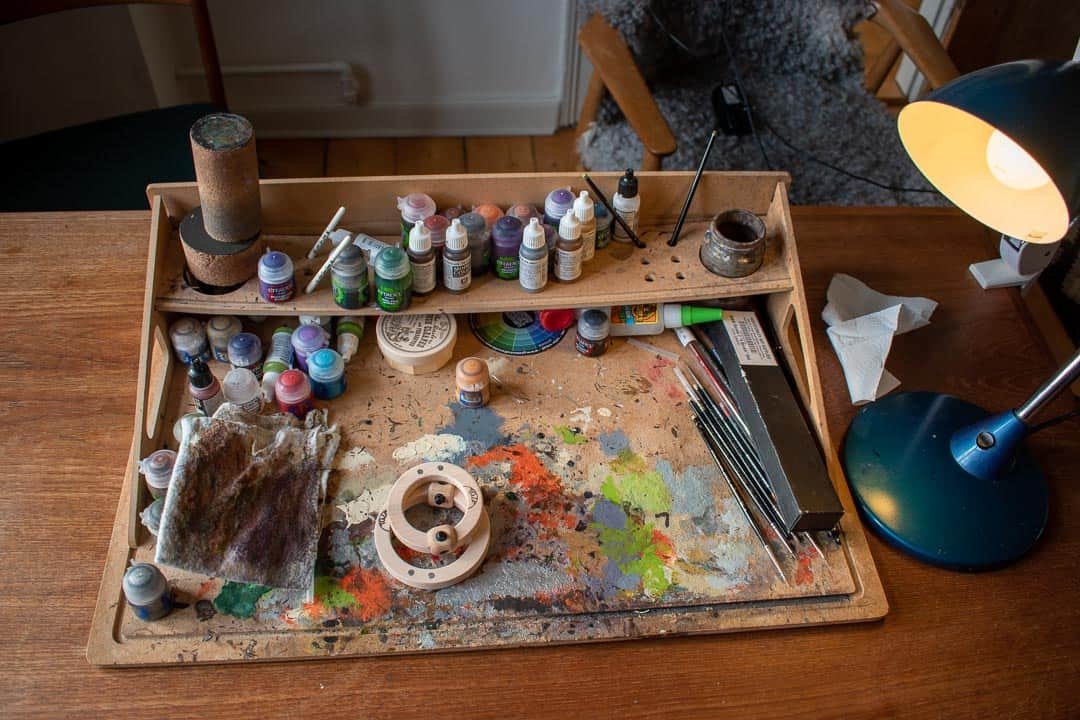 3. The lamp needs to be flexible and mobile
If you not lucky enough to have a dedicated fixed painting spot, odds are you need to pack away your painting equipment each time you are done. Tlamphis means it needs to be quick to set up and put away.
A big part of this flexibility is also making sure that my desk lamp is not forcing me to sit with my neck in awkward positions. A lot of people will paint with their head bowed low to get closer to the light, because they use desk lamps that are rather small and not high up above them. This is one of the reasons for that neck and back spasm you can feel after a long painting session, and getting a lamp that decreases unnatural head movement can really help prolong your painting sessions.
Something to add here is that desk lamps with adjustment on how much light it casts is also great. When painting miniatures late at night, you might want to tone it down a bit.
4. The durability of the desk lamp needs to be high and the heat production needs to be low
For some reason, lightbulbs will pop from time to time (it is like we lost the technology to make them last…). I would like as few obstacles to painting my minis, so something that is durable and does not require new lightbulbs is very good.
Another important thing is not having unnecessary electrical parts of the desk lamp. Why have an on / off switch that breaks long before other parts of the lamp? Quality and durability thank you.
Also, some bulbs produce waaaay too much heat for my taste. I have a hard enough time keeping my paints moist in the summer (and cloth on the body when the heat is getting up there) so my lamp should definitely not add to any unnecessary heat. Go for LED lights above all else.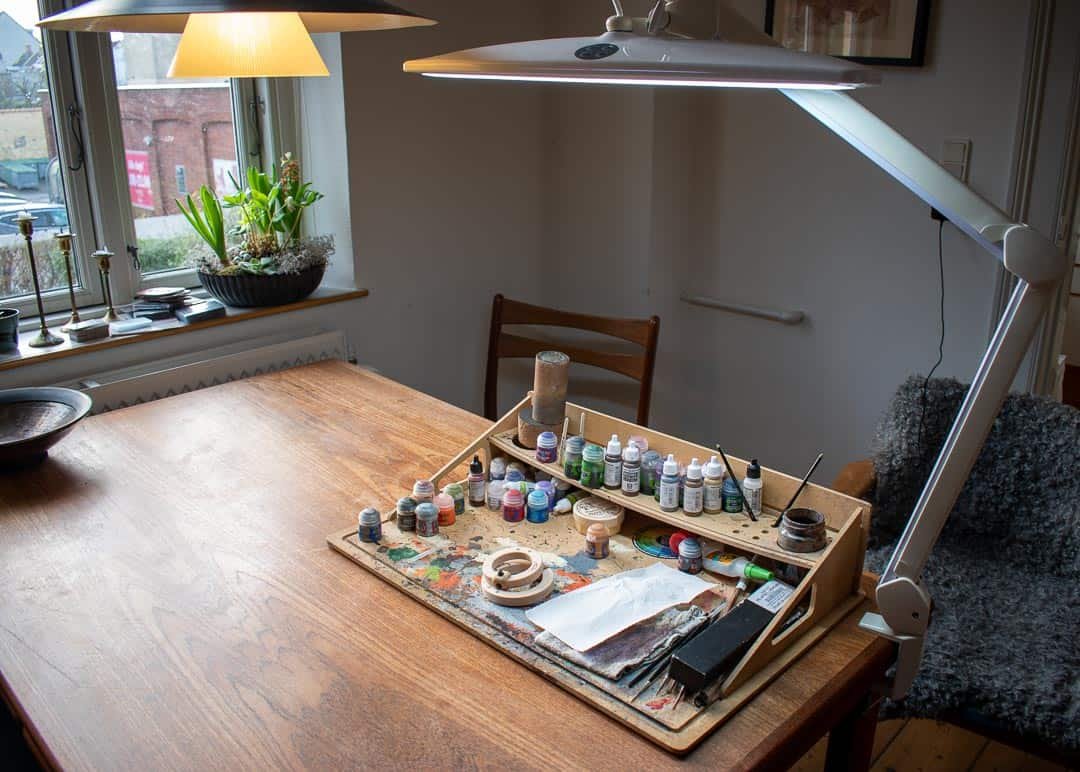 The miniature painting lamp that best fit my criteria: Neatfi XL 2,200 Lumens Led Task Lamp Best Miniature Painting Lamp?
When I first found out about it Neatfi/Lightcraft lamp I knew I just had to get it. I was a regular old lamp, and while I had installed an okay bulb back then, I knew it was holding me back in terms of painting miniatures. Little did I know how much it was cramping my painting style and making me not enjoy my miniature painting sessions.
I heard about the Lightcraft from the awesome (but sadly extinct) Heelanhammer podcast. I had always wondered what sort of lamp the pro painters at GW were using and these guys said it was the Lightcraft Pro. I ordered it on the spot (despite the price tag) and have never been happier with any hobby tool I have owned.
Now, for quite some time I never could confirm that it was used at the GW painting studio. Imagine the grin on my face when I saw the Lightcraft Pro in a video about contrast paint on the Warhammer Community site: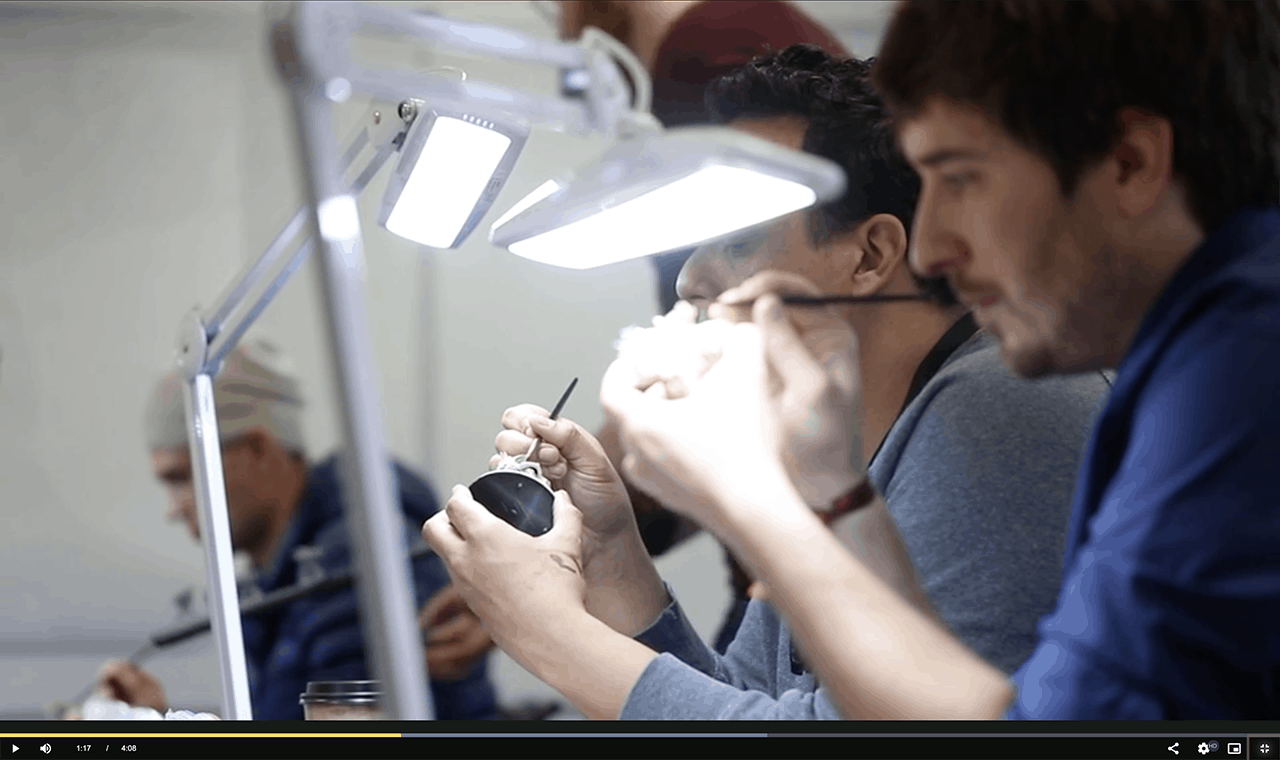 The reason I love the Lightcraft pro for painting miniatures
I know this desk lamp is by no means cheap (check the price of the lamp here) but it is by far the best option I have found. Also, it has lasted me 6 years now and my guess is it will last 15-20 years in total.
So, what makes this lamp so incredibly awesome?
1. It produces bright light over a broad area and the light comes from above
The lamp features an incredible amount of small LED lamps that blast light from above down on your painting station.
With this setup the light covers the entirety of my painting station, meaning that I do not have to sit in awkward angles to get the right light. Also, because the light comes from above I can sit upright (head and back in a natural position) AND my silly hands will not cover the light from the lamp, which is just great when painting miniatures.
Just look at the picture below and tell me what desk lamp you would most prefer to use!
2. It casts the perfect light for my taste
Some people are really interested in getting that perfect light off 5500 kelvin (the daylight range). The Neatfi version produces between 5600K-6500K and is adjustable. The lightcraft pro is around 6000 and 7000 kelvin (depending on the setting of the dimmer), meaning it is a bit more on the cool light side (blue tinge) than the warm side (yellow tinge).
3. Can be used in video and photography
I take quite a lot of pictures of miniatures and do some video stuff. The desk lamp is actually pretty good for this. Some desk lamps will produce a really enjoying "flicker" when seen through a lens, but if you adjust this lamp right that is not an issue
4. No heat, no buzzing and no light bulbs that need changing
Because of the LED lights technology, the lamp produces no heat and no weird buzzing sound (my last lamp drove me insane). Also, you will likely stop painting before any of the LED bulbs break (it claims to have a good 50.000 hours in it!).
The lamp is overall very sturdy and I have noticed no damage from heavy use in the six years I have had it (and I can be quite rough with it… What, I did say I love it!).
5. Flexible setup and flexible lighting
You screw the lamp on with a detachable screw thingy. It comes on and off really quick and even very small tables can be able to hold it. This means I can quickly relocate my painting station into the living room (making sure that Netflix and chill can include some hobby productivity).
The light can be dimed up and down and you can turn off some of the LED lights when needed (so you have control over the brightness settings). Full-on light can be a bit bright when painting miniatures at night, so having this feature is really good for some soft light.
The lamp is held in a sturdy plastic arm and once settled it sits tight.
Check out all the pictures below to get what I mean: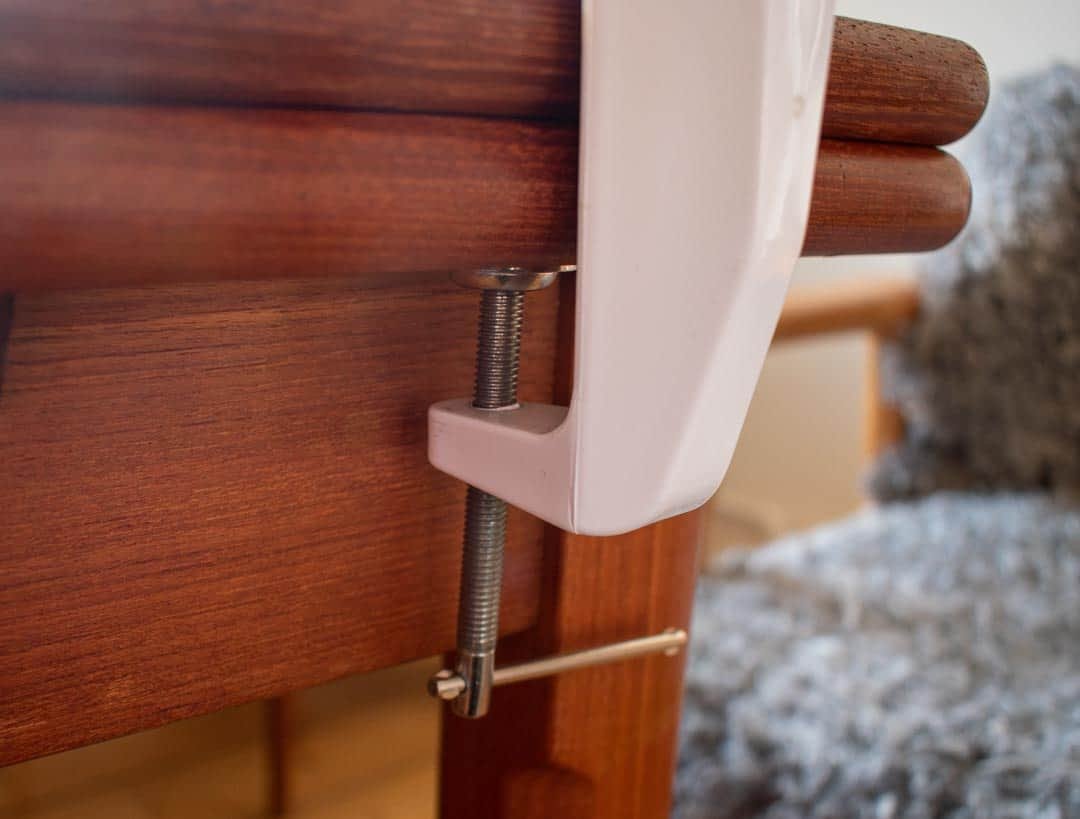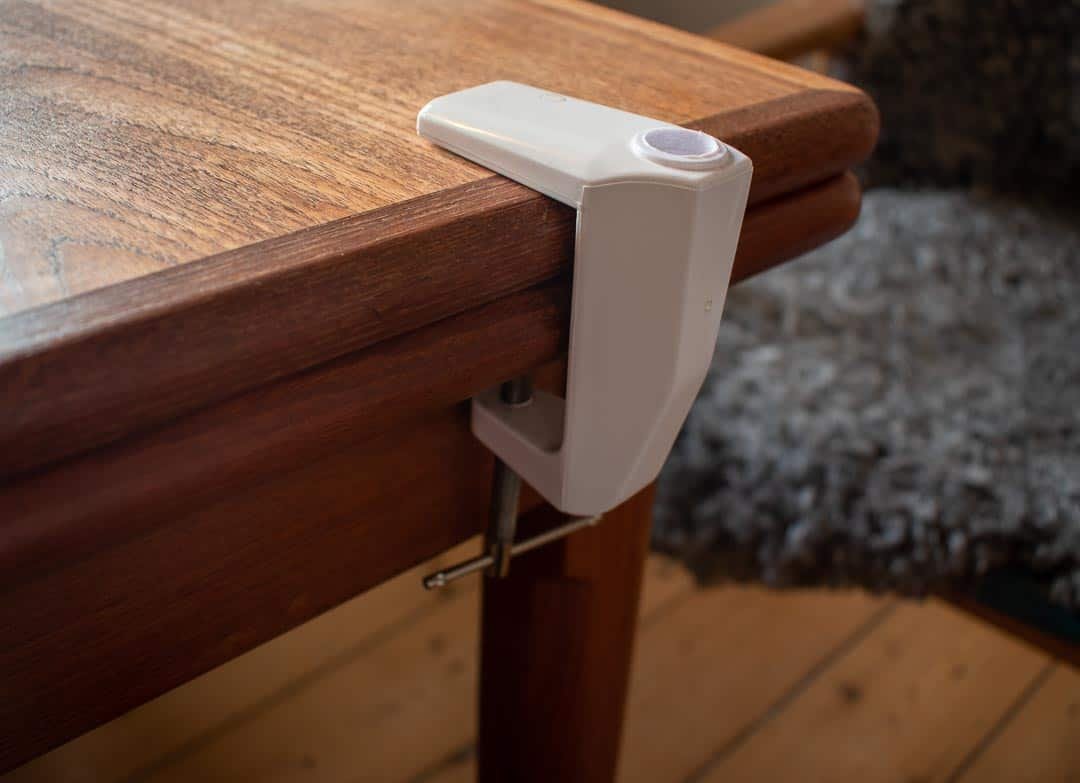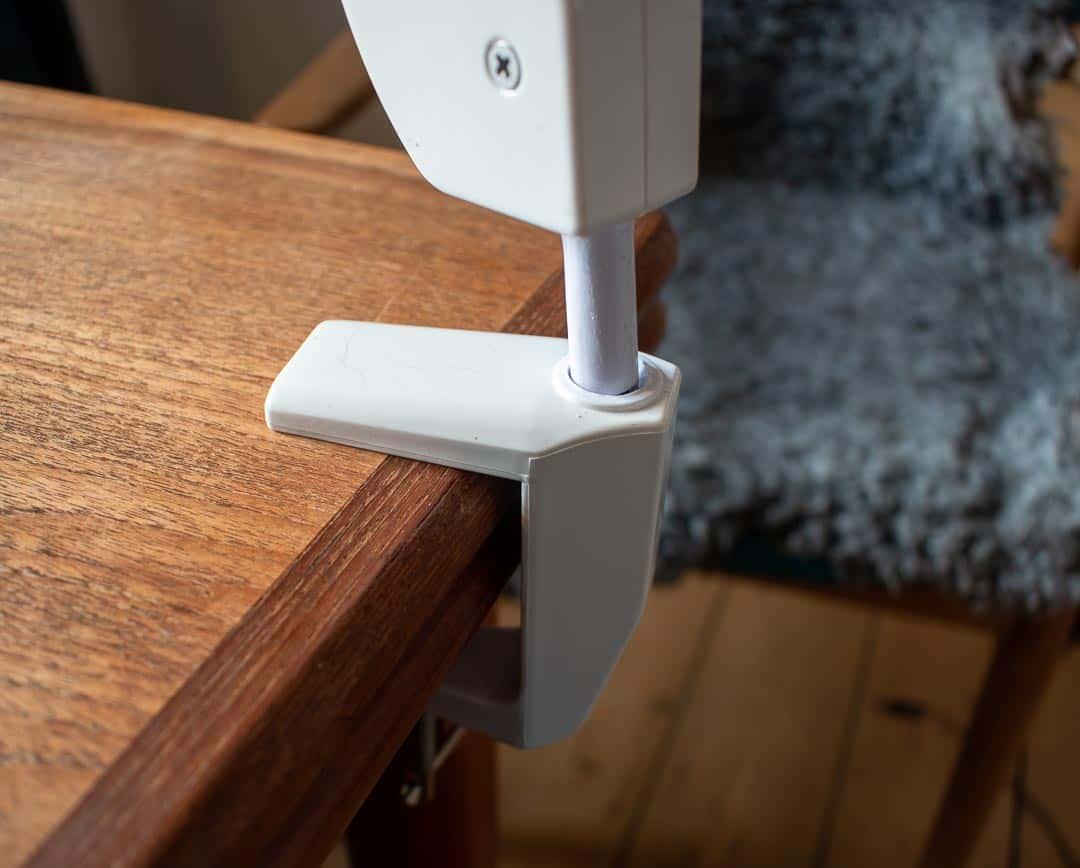 I am sorry if you feel like I am making a giant sales pitch here. But yeah, it is true I am. But it is only because this is one of those things that can actually change and improve the quality of your painting. It is just that good!
So what are you waiting for?
---
Other options for good desk lamps
But maybe you are not exactly like me and you are looking for another type of desk lamp? Here are other desk lamps that I can vouch for (and more about each one below).
| Lamp Name | Type | Image | Check Price |
| --- | --- | --- | --- |
| Neatfi XL 2,200 Lumens Led Task Lamp | Best Lamp Overall | | Check Price |
| OttLite LED mobile task light | Best Mobile Lamp | | Check Price |
| Neatfi Elite HD XL | Best Lamp with Magnifying Glass | | Check Price |
| Benq WiT lamp | Best Stylish Lamp | | Check Price |
Best Portable Miniature Lamp
While I find the Neatfi amazing and the best miniature painting desk lamp, it might be for everyone. If you are looking for something more affordable and more mobile, the OttLite Led mobile task lamp might be the one for you.
It is significantly cheaper and a lot easier to take outside the house when painting miniatures somewhere else. It is used by a lot of painters that go to big cons with on-site painting competitions or with painting hang out areas. It can be powered by a battery and with an optional power cord, making it even more "on-the-go" friendly.
You can see a bunch of them at the tables of pro painters if you go to painting contests or look at images from the (you can see some of them at the Golden Demon 2022 here)
The cons are that it does not spread the light over as big an area and it can be hard to position it just right as it is not very flexible. It is still durable though, but maybe not as much as the Neatfi is.
Also, it can be very hard to find in stores if you are outside the US. Your Best bet in Europe right now is the Polish Amazon Store.
---
Best Magnifying Lamp for Miniature Painting
Best Magnifying Lamp for Miniature Painting
If you are into painting with a magnifying glass, this is one of the best options out there.

You get a great light plus a great magnifying glass.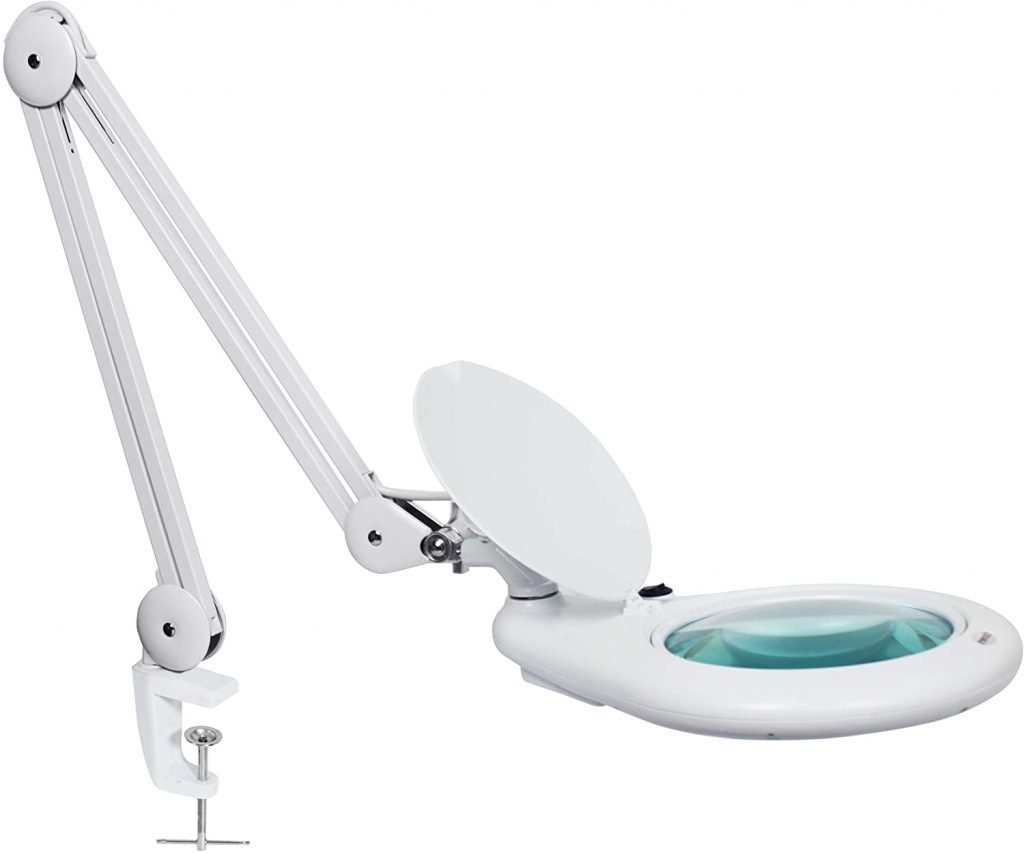 I am not into the whole game of painting miniatures with magnifying lamps or a magnifying glasses. I just find that it is more cumbersome than useful.
But if you are into that the Neatfi Elite HD Xl version is one of your best bets. You can go with the Brightech Lightview Pro, but is much harder to find. Overall this is not a type of lamp that I recommend before you have tried painting miniatures with a magnifyer. A magnifying glass tends to distort how significant various mistakes are. If you cannot see it with your naked eye, it is not worth bothering with it.
But it can be used for other miniature related things other than painting miniatures (mould lines removing and conversions). But try it out before you buy, as magnifying lamps are not for everyone. Even if you are not going to use the magnifying glass it is cheap, produces good cool white light and is an excellent led desk lamp.
---
Best Stylish Miniature Lamp
Best Miniature Lamp for Different Colours
If colours and a bit of style is more you, this is a great option for a painting lamp.

Not a cheap lamp and not the best, but likely the best option if colour ranges are important for you.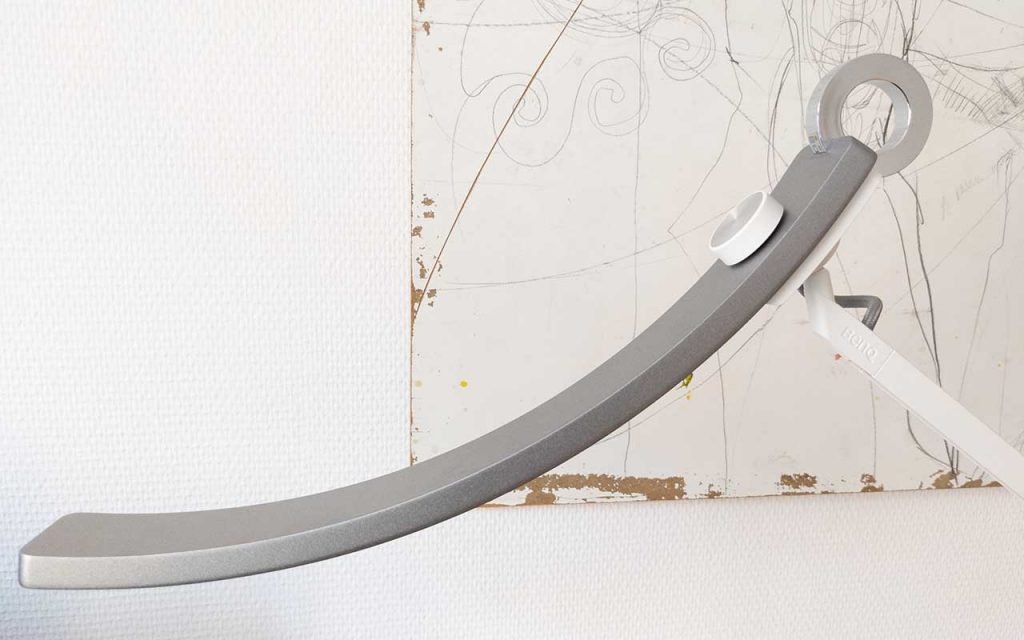 Some people go for style over function and think that a big feature of a product is the various colours they can get it in. Now that is not really me, as function and value for money is more my way of doing things.
But if you are looking for something a bit more stylish, the BenQ WiT lamp is a good choice. The design is a bit thinner and you can get it in multiple colours. It is comparable to the Neatfi XL in function and the visible light color, bit with a few more features but also some drawbacks. I have written a review about the BenQ WiT lamp if it is a style of led desk lamp you are interested in. Note that there are a desk lamp version and a light stand version.
---
Other great resources:
Looking for more great hobby tools?