Age of Miniatures
A blog about Warhammer: Age of Sigmar and the Miniature Hobby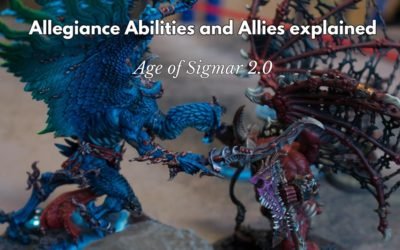 This article will explain exactly what allegiance abilities are and how they work in Age of Sigmar. It also explains what allies are and how they are connected.
What is Forbidden Power? Forbidden Power is the newest supplement for Age of Sigmar, continuing the Soul Wars storyline. Besides some more story, endless spells and a terrain feature we also get new rules for the game (matched play and narrative stuff). In this...
This is an overall information article about the Destruction Faction the Ironjawz. It will cover the following topics: The lore concerning Ironjawz What units and miniatures that are available for the Ironjawz The special rules regarding the Ironjawz A bit about the...
The command points system in AoS can be a bit confusing, even for me as a veteran player. The rules are quite simple, but the nuances and possibilities can make your head spin. This is how command points work in Age of Sigmar: You get one command ability at the start...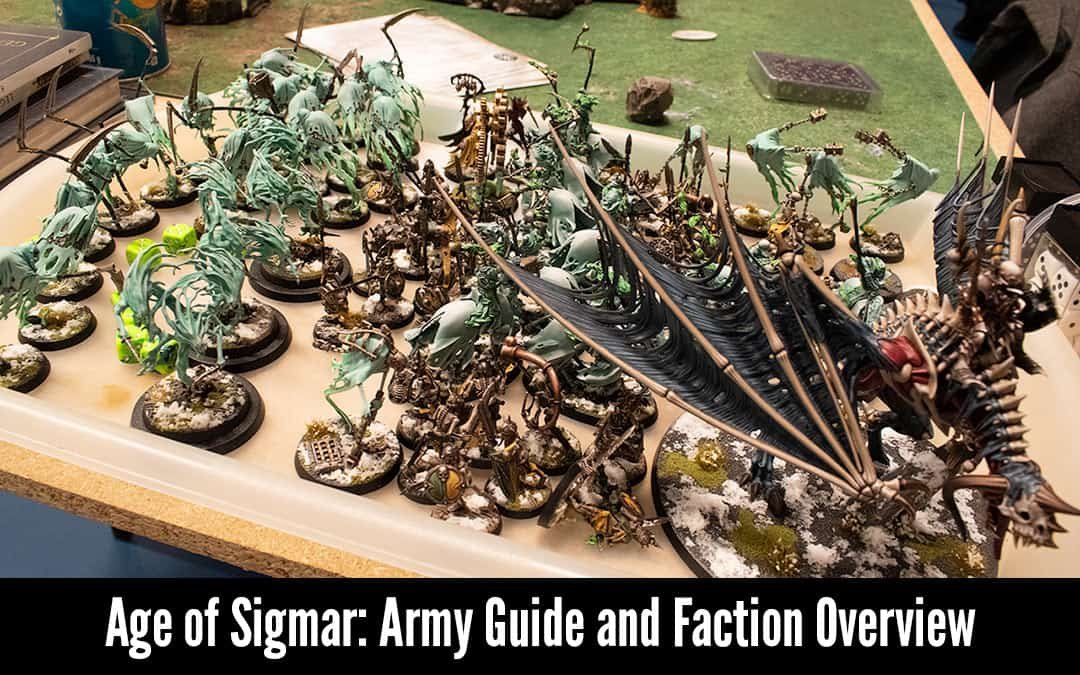 If you are just starting out in the hobby, you probably want to start by painting an army that will not overwhelm you.  But what is the easiest Warhammer army to paint? Some factors can make an army easy to paint and a lot of things will make it more difficult to...
Below you will find my top tips for things to do while painting Warhammer Miniatures. A lot of my painting does not require my complete attention. This is obviously so for the bulk painting of basecoat, but also when I remove mold lines, glue miniatures and when I do...
9 easy steps to clean and care for your miniature paint brushes. Good care will avoid damaged and splitting brushes and save you money in the long run.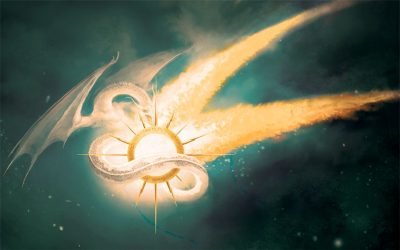 We all have that problem: we need a great artefact for our army. We know that there was something useful in one of those realms, but we cannot be bothered to scan through all of those filler items again. This rundown of the artefacts is my attempt at ranking the...
Selecting an army can be so very difficult. You can ask your friends, you can look at the miniatures, you can read the battletome and the lore but it is very hard to get a good grasp on how an army feels before you have actually started collecting and playing it....
So it has been quite a while since the release of AoS 2.0 and the Malign Sorcery Endless spells. A few are seeing competitive play and some are only used as pretty models (I am looking at you beautiful bus useless Ravenaks Jaws...) In this article, I will go through...
Overview of the changes in Age of Sigmar 2 In this article, I will go through the exact changes in Age of Sigmar's second edition (AoS 2.0). The core rules can be found on the Official AoS page her. The Age of Sigmar second edition brings a lot of welcome changes to...
No Results Found
The page you requested could not be found. Try refining your search, or use the navigation above to locate the post.
Why does this page exist?
1.
I believe Games Workshop makes some of the most fantastic hobby products and games in the world.
2.
I also believe that Games Workshop is very bad at making it easy to get into the Warhammer hobby and providing enough information about products and rules.
My goal:
Is to fill that information gap by providing quality in-depth content about rules, products and the Warhammer hobby.
The hope:
Is that you enjoy what you read, find it informative and feel inspired.
Feel free to leave a comment with questions or request for specific content.
If you like what I do, use the affiliate links and I will be able to create more content.
What do people say about the Age of Miniatures?
Gork likes blog. Mork likes blog. Gordrak likes blog. You like blog or meet Smasha and Kunnin'!
Who approves of this blog? Only the faithful!
If you read this blog diligently, you might become somewhat competent one day, mortal.